The Noodle Factory Worthing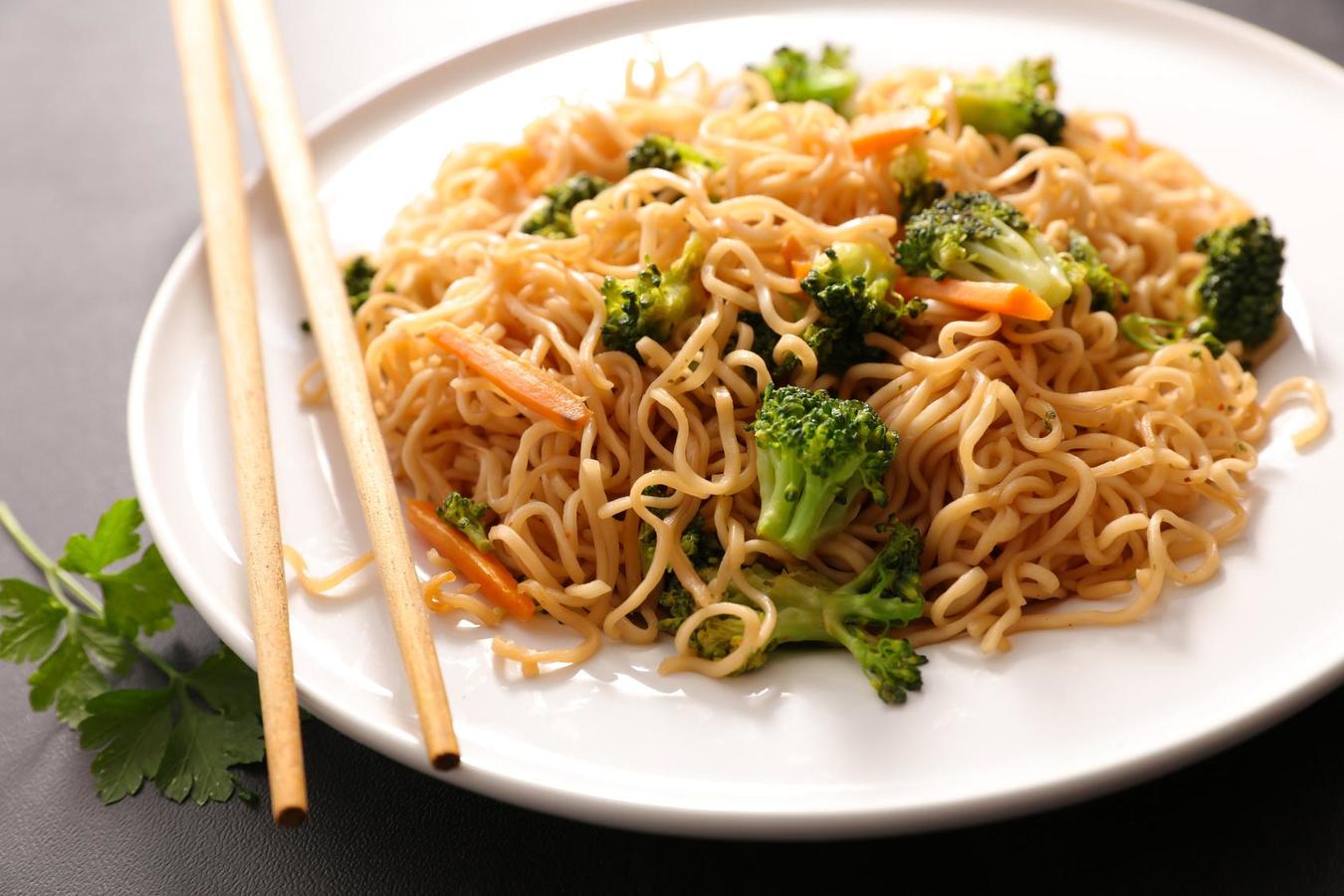 The Noodle Factory Worthing
Menu The Noodle Factory Worthing
Noodles are a tasty snack that fits for almost all occasions. It is an ideal huger-fulfiller and hence loved by all irrespective of ages. At The Noodle Factory Worthing, let us take you through our different varieties of noodles and other dishes that you would certainly adore. Here goes a sneak-peek into our menu. We have brought some special tasty treats as appetizers. This includes the likes of Chicken Satay, Thai Green Chicken Curry Rolls, Baby Ribs with Garlic, Prawn Tempura, and more. Next, you can explore our Noodles Bar section where you will find Chicken Breast Noodle Bar, Pork Noodle Bar, Beef Steak Noodle Bar, Mixed Meat Noodle Bar, King Prawn Noodle Bar, Mixed Meat & Prawn Noodle Bar, etc. These are just ideal with our soups like Thai Hot & Sour Noodle Soup. You may also try our Thai Street Noodles with Hot & Sour King Prawn Soup, Chicken Coconut Soup, etc. Let us take you through our other surprising dishes which are prepared to amaze you. If you are a curry lover then you would certainly like our Thai Green Curry, Sweet Yellow Curry and so on. Some of our other specialities include Chicken with Ginger, Stir Fried Chicken & Cashew, Spicy with Chilli, Stir Fried Vegetables, etc. Our special fried rice dishes consist of Thai Egg Fried Rice, Plain Jasmine Rice, etc which you can try with any curries as per your choice. If you have not visited us yet, do join us soon.
About The Noodle Factory Worthing
The biggest asset of The Noodle Factory Worthing is the high-standard quality that is maintained while preparing every single dish. It is a major reason why we are one of the best in the business. The species and ingredients that we use in our recipes come from the best manufacturers in the market. Hence there is no question about compromising with quality whatsoever. We value every single customer who visits us and ensures that every one of them leaves our restaurant with a deal of satisfaction. It's you who have made us reach the position that we have achieved today so we never back of in offering our best services to you. If you are new to us, then you can try booking an order first. Just download our app from Google Play Store or Apple App Store, and place your order after selecting a dish from our menu. We'll be happy to serve your food at your doorstep smoky hot.
Restaurant location The Noodle Factory Worthing
The location of 30 Brighton Road, Worthing, BN11 3ED where we are currently located is extremely convenient in terms of transportation. The availability of all sorts of public transport is quite smooth here and this part of the city hardly faces any congestion. It is a significant reason why our delivery services are quite fast and it also enables us to fulfil all our orders well within time. Irrespective of your location, reaching us will not be any problem for you because of the familiarity of this place. If you still have issues, our app with instant GPS support will help you in navigation. So hurry up and join us today.